Many women are wondering whether they should use a back massager while they're pregnant. After all, one can't deny the benefits of a good massage, especially when their muscles are tense. Back massage can help relieve pain and help you feel more relaxed. However, many are worrying that it may not be safe during pregnancy.
But there are various types of massagers available – for instance, you can find chairs, cushions, and rollers. Also, some of them are manual and others are electric. Whether a back massager is safe or not depends on the type you choose. If you are a future mother and want to get a nice massage, here is what you should know.
Types of Back Massagers Available on the Market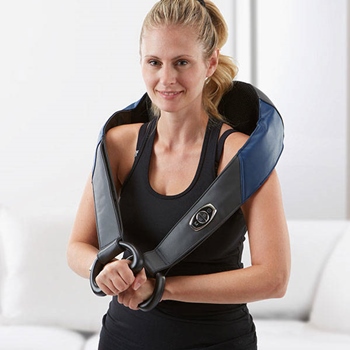 As mentioned, there are multiple types of back massagers out there. Before you think of buying one, you should look into every type and see whether it's safe or not.
1. Massage Chairs
Massage chairs are very popular nowadays, as they are able to relax not only your back but also the rest of your body. But in terms of use during pregnancy, they are not the best choice, particularly during the first trimester.
That is because massage chairs contain heating pads, and also use electric impulses to perform the massage. Therefore, they can be pretty risky and may even end up causing health problems for both the mother and the fetus. In the worst-case scenario, they may even end up causing premature labor. So, it's best to stay away from them to avoid dealing with such issues.
2. Electric
Doctors don't recommend the use of electric back massagers during pregnancy, because just like in the case of chairs, they use electric impulses. Electric impulses may cause premature labor due to the fact that they stimulate the uterus contraction. This is why you should avoid this type of back massager if pregnant.
3. Back Massagers with Heat Pads
Another common curiosity is whether vibrating back massagers with heat pads are safe to use during pregnancy. Well, no matter what, you should not use massagers with heat therapy while pregnant. Especially during the first trimester of the pregnancy, using heat is dangerous – especially considering that these massagers use a pretty high level of heat. Heat is dangerous as it can boost your body temperature, and the baby's heart rate will increase.
4. Handheld
Handheld massagers don't work with electricity and they don't produce any electric impulses. Because of this, they are safe while you're pregnant. No heat or electricity will endanger you or your baby, which is great.
All you have to do is hold these amazing massagers and start using them on your back if we're talking about roller massagers. They will help release tension and you will end up feeling much better as a result. If you want, you can even ask your spouse to massage your back.
5. Vibrating
Another good option would be a vibrating massager that can help relieve back pain when you're pregnant. Basically, you can find vibrating massagers that cause mild vibrations and aren't too harsh. They will be safe and thus not harm the baby.
However, you must be careful if you're picking such a massager to make sure it's indeed a safe model. You should look into it as there are manufacturers who do not recommend using their products if you're pregnant. It's also best to consult your doctor first.
What Should You Do Before Purchasing Your Back Massager?
Don't just rush to buy your new back massager for pregnancy. Even if a certain type of back massager is safe to use, you should still visit your doctor first. The doctor will know if massagers are safe for you or would cause complications, so make sure you take this step first to prevent any risk to you or the fetus.
You can determine together with your doctor which type of massager would be best for you and how much you should use it. Safety precautions must be given too, to make sure you are not doing something wrong that could put your baby at risk.
Apart from that, you should also check out the manufacturer's website and find out if they are okay with their products being used by pregnant women. If they are not, you should refrain from using them.
You can also look for products that are specifically made for pregnant women. There are plenty of brands and sites out there that recommend back massagers for pregnant women. You will have better chances of finding something safe and suitable this way.
Tips for Using Back Massagers During Pregnancy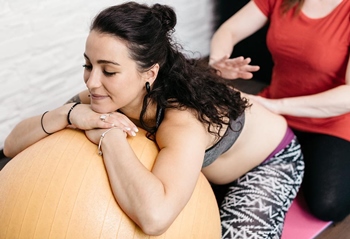 If you want to use a back massager during pregnancy, you should not do it during the first trimester, for the baby's safety. Using massagers during the first trimester could cause damage to the fetus.
Also, make sure you only use the massager for your back and avoid certain sensitive areas like your baby bump. You don't want to trigger something and cause premature labor. Consult your doctor or a massage therapist that specializes in pregnancy massage and ask what areas to pay attention to so you avoid the worst-case scenario.
For example, there are areas that you should avoid even with a handheld massager, despite it being safe during pregnancy. Your lower back, for instance, is an area you should stay away from and focus on your upper back only.
The Bottom Line
Using a back massager during pregnancy can be safe, but you must pick the right type of massager for safety purposes. You should also know how to use it. Not all types of massagers are safe, and those using heating pads or electric impulses should be avoided at all costs. Focus on handheld massagers or vibrating massagers with mild vibrations only and avoid your lower back area.