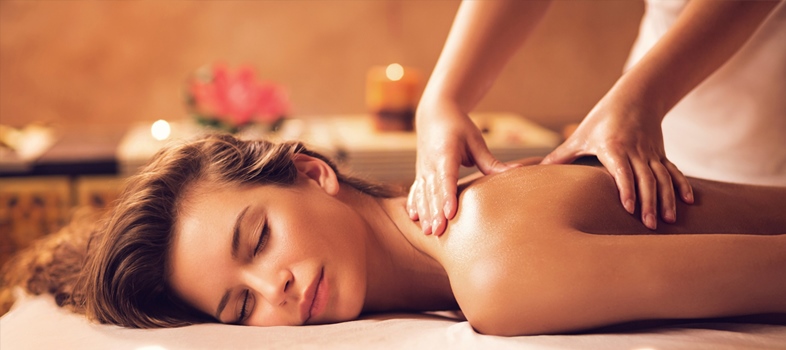 No one can deny that getting a massage after a long and stressful day has plenty of benefits, whether on your physical or mental health. Unfortunately, doing this can be a tad more complicated than one could expect. People work long hours and find it hard to see a massage therapist in the evening. Their friends or family might not feel inclined to give them a massage either because they have no experience or because they're afraid of hurting them.
Going to a professional massage therapist can be expensive. Doing so twice a week can add up and make it difficult for you to cope with the expense. Fortunately, the many technological advancements that have happened over the years have allowed manufacturers to create devices with the help of which you can give yourself a massage.
While some of the units we've gone through aren't nearly capable of doing the same excellent job as a therapist, they are pretty good at what they're supposed to do. Here's what you should know about self-massagers and other items that can help you relax after a long and hard day.
Massagers
Self-massage tools come in many sizes, shapes, and price ranges. Just because one type of massager is more affordable or more expensive doesn't mean that it's effective or not. Each type of massager has certain features and it is designed for a different purpose.
Let's take a look at the different kinds of massagers that you'll find on our website and the benefits that they can offer you.
1. Handheld Massagers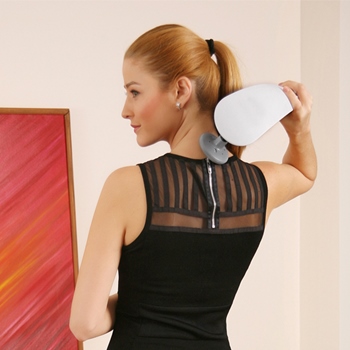 Known as the most portable self-massagers available for sale nowadays, the best handheld massagers are small-sized, reliable, and offer plenty of benefits. They are quite versatile since you can simply use them in any body region.
Most models in this category come with changeable massage heads. Every massage head is made to accomplish a task, and some are great when it comes to activating your muscles, while others can stimulate blood circulation. Handheld massagers are quite comfortable to use, which makes them largely popular among consumers nowadays.
2. Neck & Shoulder Massagers
The best neck and shoulder massagers are uniquely designed to target this part of the body. They are quite similar to neck rests in terms of design. Usually, these units are outfitted with massage rollers, but many also come with a heated massage feature that can take your massage experience to a whole new level.
Most neck and shoulder massagers are equipped with hand straps which make them easy to handle and carry. The most significant benefit of this design is that it's portable, which means that you can use the massager even at work or anywhere else. They have the purpose of relaxing and soothing the muscles in your neck and shoulders.
3. Foot Massagers
The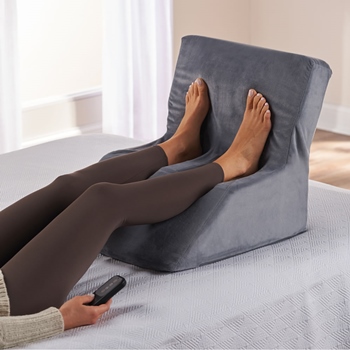 best foot massagers can provide you with a relaxing experience without you getting wet in any way. These units come with different massage techniques and boast multiple intensity settings.
They are excellent when it comes to improving your local circulation. Besides, some models come with massage techniques such as vibration, kneading, or oscillation, so they really take the cake when it comes to soothing and relaxing your feet.
4. Head Massagers
The best head massagers are capable of stimulating your head muscles, as well as your scalp. Most units in this category have a design that's similar to that of a helmet, but there are also handheld models available.
They are portable and convenient, so you can use them virtually anywhere. They are also versatile and lightweight, and since some use rechargeable batteries, you don't have to worry about not having a power source nearby. Plus, if you don't want to invest in an electric alternative, you'll be glad to know that you can get a manual head massager, instead.
5. Back Massagers
The best back massagers can have different designs. The most common type resembles a pad that you can simply fasten to your chair and get your back massaged as you work on the computer, for example. Some can vibrate, others can come with kneading techniques, and various models can even rub or stroke your back.
These machines boast electrical motors to their massage nodes and they can vibrate or apply pressure. Some of the most significant benefits that they offer are improving local blood circulation, pain relief, relaxation, and also improving the user's sleep quality.
Chairs & Tables
Massage chairs and tables can be used both by professional massage therapists and by regular consumers. We've taken the time to describe some of their benefits below, so read on if you'd like to learn more about them.
1. Portable Massage Tables
The
best portable massage tables are amazing products for both professionals and amateurs. They are usually lightweight, so you can take them on the go. Despite weighing less than a traditional massage table, they are equipped with thickly padded decks so that the person getting the massage is comfortable throughout the session. In addition to everything, they are easy to set up and also easily foldable.
2. Massage Cushions
Another highly popular type of product in this line is the best massage cushions. Like handheld massagers, massage cushions are lightweight, versatile, and quite convenient since you can use them in almost any body region.
Most of the models that we have come across are equipped with nodes and various techniques. Some come with heating, others integrate Shiatsu techniques in their design and functionality, but many have customizable intensity and node speed.
3. Portable Massage Chairs
The best portable massage chairs are traditionally utilized by those that want to become massage therapists or those that practice massage therapy already. They are typically equipped with a headrest where the person getting the massage can position their face so that the masseur or masseuse do their job.
Most portable massage chairs are extendable, which means that you can add components to them so that they have more width. This way, they could accommodate bigger body sizes. From what we've noticed, many models available out there are come with quality cushioning, so the client feels at ease.
4. Zero-Gravity Massage Chairs
The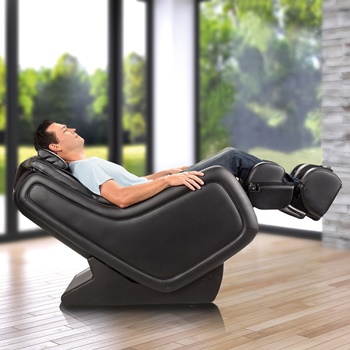 best zero-gravity massage chairs employ a technology that was initially developed by NASA astronauts. The chairs are capable of imitating the position in which astronauts sit at taking off or when they are in space. Some studies have found that the most comfortable and stress-free position for people is when the body is in a trunk-to-thigh angle of 128 degrees.
These models combine the obvious benefit of zero gravity, meaning that they relieve pressure in almost all body regions, with the benefits offered by different types of massage.
5. Comfortable Recliners
The most comfortable recliners can be non-electric or electric. The second comes with plenty of features, mostly related to different massage techniques and even heating functions. You get your money's worth when investing in an electric recliner, but for some people, manual options might be a good choice, as well.
The vast majority of the recliners currently available come with at least three degrees of recline. One can be used for napping, the second for reading or watching TV, and the last places the recliner in a perpendicular angle to the floor, which means that you can use it as a regular chair.
Other Guides
There are various products that can help you relax at the end of a hard day. Some can help you sleep better, others can assist you in getting rid of the pain that's been bothering you, and with the help of some, you can get healthier skin. You can read more about some of these options below.
1. TENS Units
The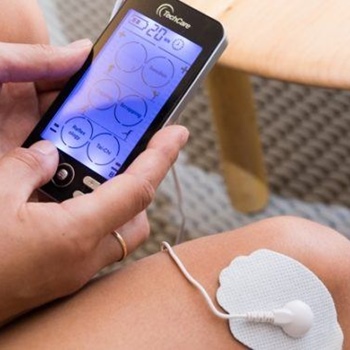 best TENS units rely on a special therapy technique that's particularly good at relieving pain. These models use voltage, current, as well as electrical signal pulse width. Even though they might have a somewhat more complicated design since they come with electrodes, these units are among the most efficient types of massagers out there.
In fact, many people say that they were able to decrease the number of pain medications that they usually took thanks to TENS therapy. So, if you have pain in any body region, this is what you should look into.
2. Foot Spas
The best foot spas are devices that soothe aching feet with the help of waves, oxygen bubbles, and lukewarm water. With most models, you are allowed to use bath salts or essential oils, which can take your experience to a whole new level. You'll get a spa-like treatment in the comfort of your home.
Soaking your feet in a foot bath is great for another reason, not just because it helps you relax and also warms you up. It allows you to make your foot skin softer, which means that you'll be able to do your pedicure with less effort.
3. Facial Steamers
The best facial steamers are compact devices that can leave your skin soft and smooth and most importantly, looking great. These options hydrate the skin and open up the pores, which means that any product that you might use before or after the steaming session has a better chance of getting inside the epidermis.
Also, there are many facial steamers that are accompanied by extraction kits, with the help of which you can get rid of blackheads, as well as dirt.
4. Knee Pillows
The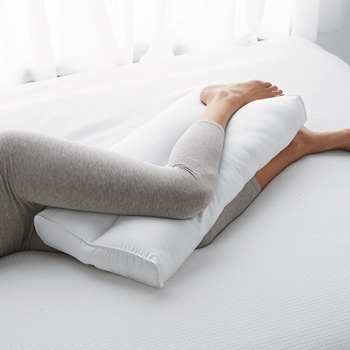 best knee pillows are sleep accessories that offer an array of benefits for most types of sleepers. With the help of such a product, a person can get the correct support to their knees and lumbar area. As you can expect, knee pillows are particularly helpful for side sleepers, but some can also be used by women who are pregnant. It all boils down to the design of the product, in the end.
5. Incense Sticks
The best incense sticks have aromatic materials that are usually plant-based and that can be seeds, resins, barks, roots, or even flowers. Some incense sticks are entirely natural, others are natural and synthetic, and there's also a category that's only made of synthetic fragrances.
Lighting up an incense stick once in a while can help you meditate, relax, and just calm down overall. If you have trouble sleeping, you can choose a lavender incense. Each and every scent, from cinnamon to musk and frankincense has a particular purpose.
Blog Area
Wrap Up
We created this website to give you a hand when it comes to understanding which of these relaxing products you might need. We did a lot of research before putting together our articles, and we made sure that the info you'll come across is as unbiased as possible. If you have the time, check out our other posts. We're sure they'll help you in some way or the other.